Send Inquiry
Hot Melt Labeling Machine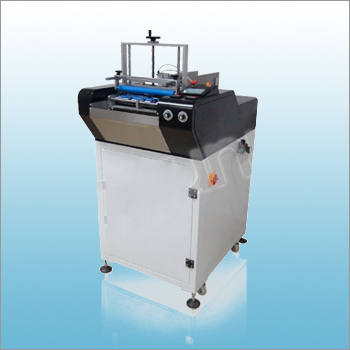 Hot Melt Labeling Machine
Product Code : EXHMLM-350
The Hot Melt Labeling Machine can handle variety of labels for different types of bottles. These machines are used to put labels on various types of bottles. The hot melt labellers are flexible, fast and outperform the demanding needs. The Hot Melt Labeling Machine finds its usage in mineral water bottles, pet jars and bottles. The machine is capable of handling bottles with high speed synchronised technology. They are tested by our quality assurance team to ensure they are free from defects.
Home > Machines

Hot melt labeling machine
1. This machine is used for gluing label on paper tube with hot melt glue. For the machine, no need to change any parts for labeling different diameter tubes. Advantage as below:
1) Through a button, making the equipment change from full glue to end glue.
2) The operator put label batches into standard libraries, the machine will automatic check the label, glue it within one second.
3) Automatic temperature control system, keep the glue in same temperature always. Save power cost design.
4) The glue film thickness is between 0.05mm-0.15mm, can be adjusted, precise adjustment mechanism is conducive to save glue usage.
5) The improved three-roll design, labels more closely attached to the tube, labeling more beautiful and smooth, soft even large diameter thin-walled tank can also be good for continuous labeling.
6) The vacuum suction cups at each front labels when labeling standard paper for the second pre-standard, to ensure the three are no double labels.
2. Technical parameters:
| | |
| --- | --- |
| Model | EXHMLM-350 |
| Labeling speed | 18-23 pieces/min |
| Tube diameter | 30-160mm |
| Label height | 80-350mm |
| Tolerance | ±1mm |
| Power supply | 220V 50HZ |
| Total weight | 2.3kW |
| Weight | 230kg |